BMRE September-December 2005 News and Results

(11-27-05) Happy Holidays Race Fans, we are busy working on our 2006 Dirt car, which looks so nice we
hate to get it full of clay, but check it out, see you at the track in '06 !!







TIME TO CLEAN THE SHOP SALE

BRAD MUELLER RACING ENTERPRISES

SATURDAY December 17th or by appointment
10am-6pm

I have hundreds of used parts related to asphalt late model cars. All parts are in great shape, just need to make room.
If you can imagine it, I probably have it. Anything from brakes, hubs, springs, gears, rack & pinions, seat, seat belts,
body parts, engine parts, exhaust, distributors, miscellaneous MSD stuff, straight plug cast iron heads, lots of aeroquip
line fittings, sway bars, crew members, dry sump parts, etc, etc & etc. This would take up to much time to make a list.
No set prices make an offer within reality, and you will probably own it.

Shop located on the Northwest corner of Hwy 57 & K in Random Lake, next to Muellerís Sales & Service Trailer lot.
First come, first serve. Donít call, just come. The more you buy, the more you save.

(9-11-05) Slinger Speedway. We did it...3 in a row, started out fast time and took runner-up to Mike Egan
in the 75 lap championship feature. Thanks to the hard working crew and all of our great sponsors for making
this goal reality!! End of year specials will be announced soon!!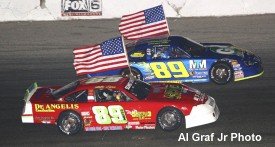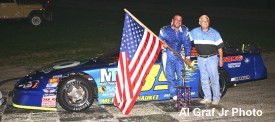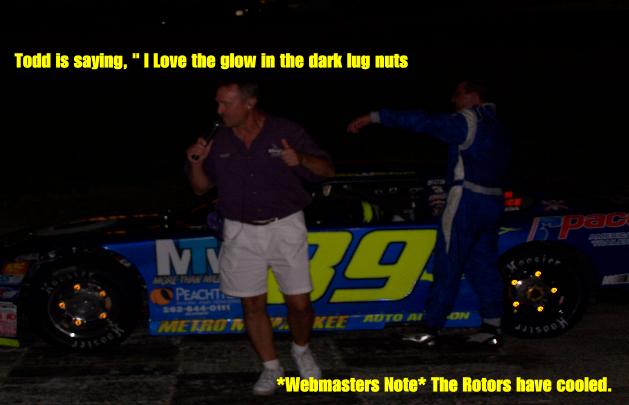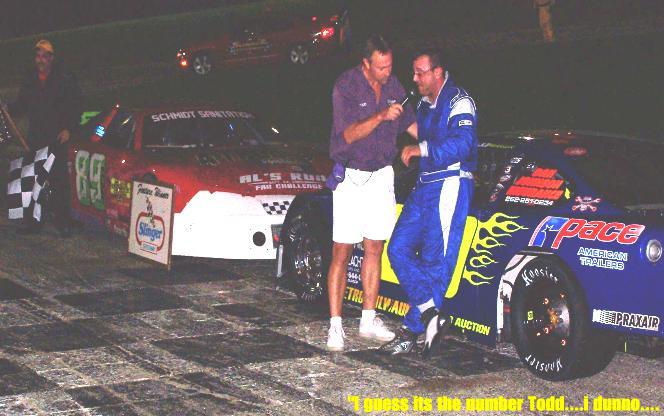 (9-4-05) Slinger Speedway.100 Lapper tonight, fireworks, alot of fanz in the stanz and no work tommorow.
Brad starts out quick with fast time 11.418. A 5th place finish in the dash precludes a strong race in the main
where we saw Kid Mueller charge to a second place finish and a 1093-1042 lead of 51 over David Prunty.