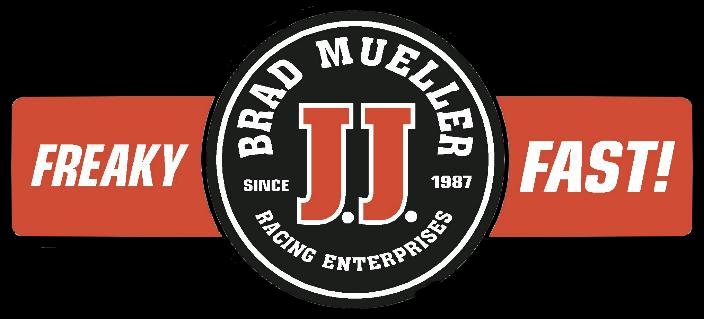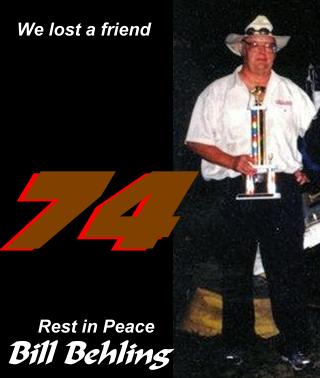 (9-27-2012) Thanks for checking in, if you haven't liked us on Facebook, do it now for the most up to date
info on BMRE89...oh...want to buy the bus ??
(9-12-2012) BMRE will be racing at Wilmot this Saturday night in the WDLMA special.
Here are some pictures taken at Slinger this past Sunday.








(9-6-2012) Did ya hear Bradley on the radio?? That was funny! We will try to repeat at Plymouth this Saturday night, we are
1 point out of the lead, then haul the tar car to Slinger for an afternoon show Sunday, where Dennis Prunty and Steve Apel are
tied. We also want to track the progress of the 98 car, driven by Rob Braun. Seems Rob has found the formula, we shall see.
Also, the Chilton Fall Classic is coming up, info HERE
(9-2-2012) Slinger Super Speedway. BMRE has been focusing on dirt in 2012, but our second trip to Slinger proved that
you have to drive defensively to make the trip to victory lane. Brad avoided several mishaps to win the 100 lapper. Link to
Dan Margetta's recap here
Random Picture's by webmaster Junie Boblovey







8-22-2012 Plymouth Dirt track season winding down, we are 1 point out of the lead.
We will be getting the Tar Car out soon, getting to Slinger plus the end of year specials,
follow our Facebook page for the latest !
8-21-2012 Oshkosh Speedzone. We won our heat and 9th in the A Main.



Wisconsin Dirt Racing Photos
(7-21-12) Plymouth Dirt Track BMRE 89 win's first feature of 2012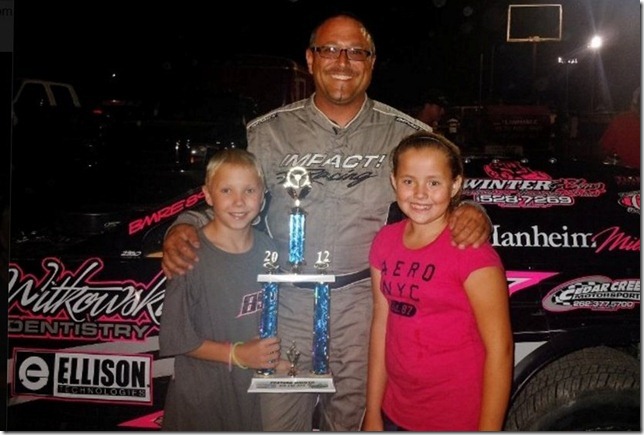 Fay Hendricks Photo
BMRE shirts available soon , check with us in the pits after the races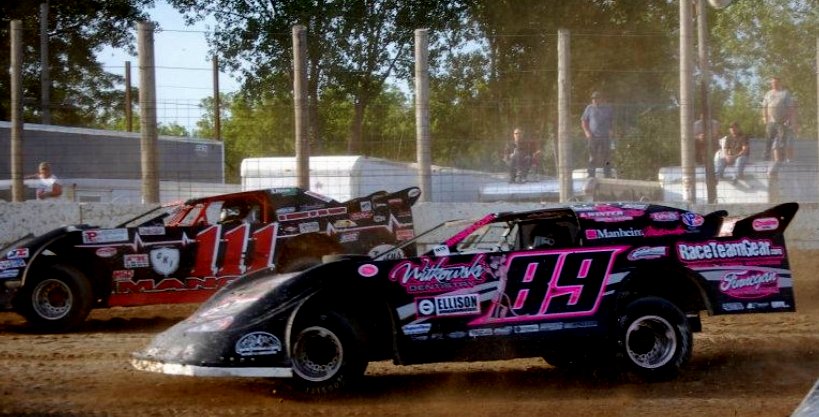 Slinger Nationals Article HERE





Current Plymouth Standings as of June 17th. 2012
Late Model
Car
Driver Name
Overall Points
1
74
RUSS SCHEFFLER
368
2
7B
TIM BUHLER
354
3
89
BRAD MUELLER
354
4
8R
BILLY REZUTEK
334
5
21K
KYLE ODEKIRK
328
6
15S
RICK SCHEFFLER
328
7
70
CRAIG SCHUEFFNER
328
8
85C
TIM CARMAN
289
9
22
CHARLIE SCHMIDT
281
10
97
JUSTIN SCHMIDT
261
11
21SR
TED DOLHUN SR.
240
12
D1
TURK LETIZIA
232
13
D7
JIM LETIZIA
201
14
57
ERIC MICHAELS
198
15
79
JIM SCHMIDT
191
16
74P
PETE PARKER
162
17
34E
CODY EICKBERG
133
18
5E
JASON ENOCH
54
19
28R
MARK ROSE
52
20
1ST`
MICHAEL STANGL
30
Need Photo's from Plymouth?? Buy them from RC HERE
(5-5-12) Plymouth Rained out, we wait another week to defend !
Also 2012 Carnage Cruise Champion Jeff Storm was fastest in practice at MIS, you beat the best, you get fast!
Plymouth practice went well, now we get the Tar Car ready for Memorial day weekend at Slinger.
For 2012, we will be keeping our fans updated via Facebook, with occasional additions of Pictures on the BMRE89 site.
And here is the 2012 Tar Car getting finished.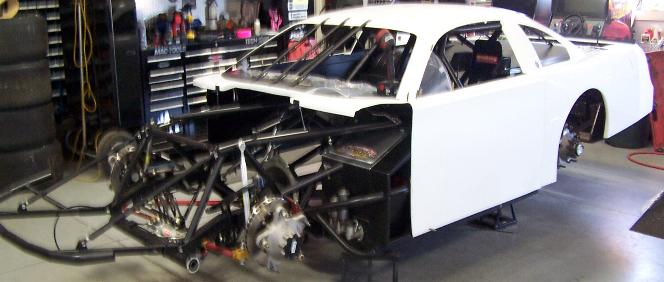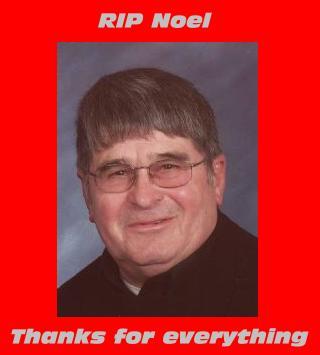 ---